Aude BEILLEAU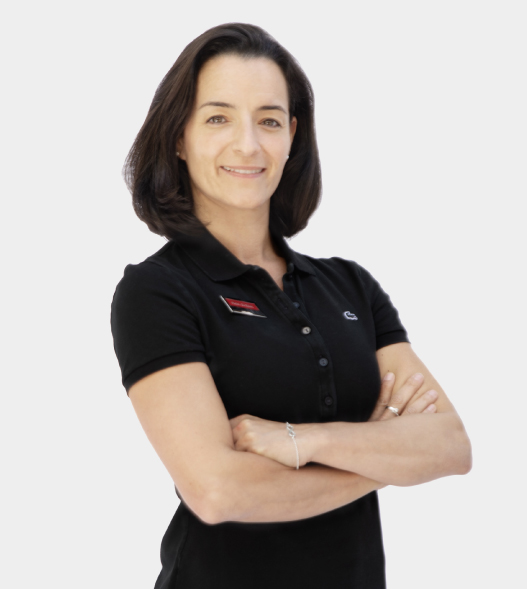 Specialties
Fitness, Pilates, Yoga
38 years old, nationally certified, coach since 2002.
Bio
From the age of 8 Aude danced. She discovered her first fitness club at the age of 15, took part in FISAF competitions, and obtained her certification as a fitness coach at the same time as studying social sciences at University.
After becoming a dance and music teacher she taught Step and Low Impact Aerobics.
Combining a coaching role with a sales role, she has gradually transitioned from HIIT and other explosive activities towards a gentler approach, including nutrition and Yoga, Pilates and Balance.
At Front de Seine she has come back to her core activity of sports educator.
Finding a harmony between the sports results and self-confidence of her clients, Aude specialises today in Pilates, Yoga, and Pre- and Post-natal training.
Visit. Begin. Try.
To try Front de Seine, fill in this form or call 01 45 75 35 37.
One of our sports advisors will contact you to make an appointment.
Welcome to Front de Seine.
Thank you for your enquiry and for your interest in the club.
The club will open its doors again on August 29th with new and rethought sport experiences.
Until then, take part in the trainings offered by the club, every day on our pages
Facebook
and
Instagram
.
From August 10th: it will be possible to take advantage of an exclusive pre-registration offer at a preferential rate until August 29th.
We will contact you soon to answer all your questions.
We wish you a very nice summer.
Front de seine
01 45 75 35 37
#wewillshineagain
44 rue Emeriau,
75015 Paris
01 45 75 35 37 client@frontdeseine.net
Located in the heart of the 15th arrondissement of Paris, Front de Seine welcomes you every day from 6:45 am to 11:30 pm from Monday to Thursday, from 6:45 am to 10:30 pm on Fridays and from 9 am to 8:30 pm on weekends.
Métro Dupleix
Métro Charles Michels
| | |
| --- | --- |
| Monday — Thursday | 6h45 — 23h30 |
| Friday | 6h45 — 22h30 |
| Saturday — Sunday | 9h — 20h30 |