Welcome to Front de Seine.
We have received your request for information.

The best way to discover Front de Seine is to visit it.

One of our sports advisors will contact you as soon as possible to organise a presentation of the club and to ensure the personalisation of your future training routine at Front de Seine.

Our rates range from 120 to 160 euros per month depending on the options and duration chosen.

We would be delighted to have you as a member soon.

Be first in sport.

#dusportduvrai
Sport every day

for a better life.
Opening the path to practise sport is a noble quest, as sport is the only human activity which prolongs life and at the same time improves its quality.
The body needs to exercise to function at its best.
Our mission is to provide you with the best exercise possible so you live better.
Perfect for active sportsmen, ex-champions,
and the non-sporting at all !
Life is better with sport.
This is the best training that Paris can offer. Yours.
Above all
an exercise centre
In the middle of Paris' 15th arrondissement, Front de Seine provides 15 000 sq ft devoted to sport, your training and your results.
A full Technogym cardio-strength area.
A ROGUE Cross Training space.
An indoor Cycling studio.
A Core Studio
A TRX studio.
A gymnasium reserved for Team Training.
160 Team Training sessions per week.
11 sports coaches .
4 squash courts.
A lounge bar.
In 2009 Paris' most prestigious private squash club decided to open a sports club where the highly personalised training experience would be the antithesis of the low-cost, low-quality fitness clubs or the pretty but aging traditional clubs.
Front de Seine believes that in 2022 a top-quality sports club must be built upon sports credibility, constant innovation, top class recruitment and training of our coaches, and a socially responsible attitude towards our employees.
En savoir plus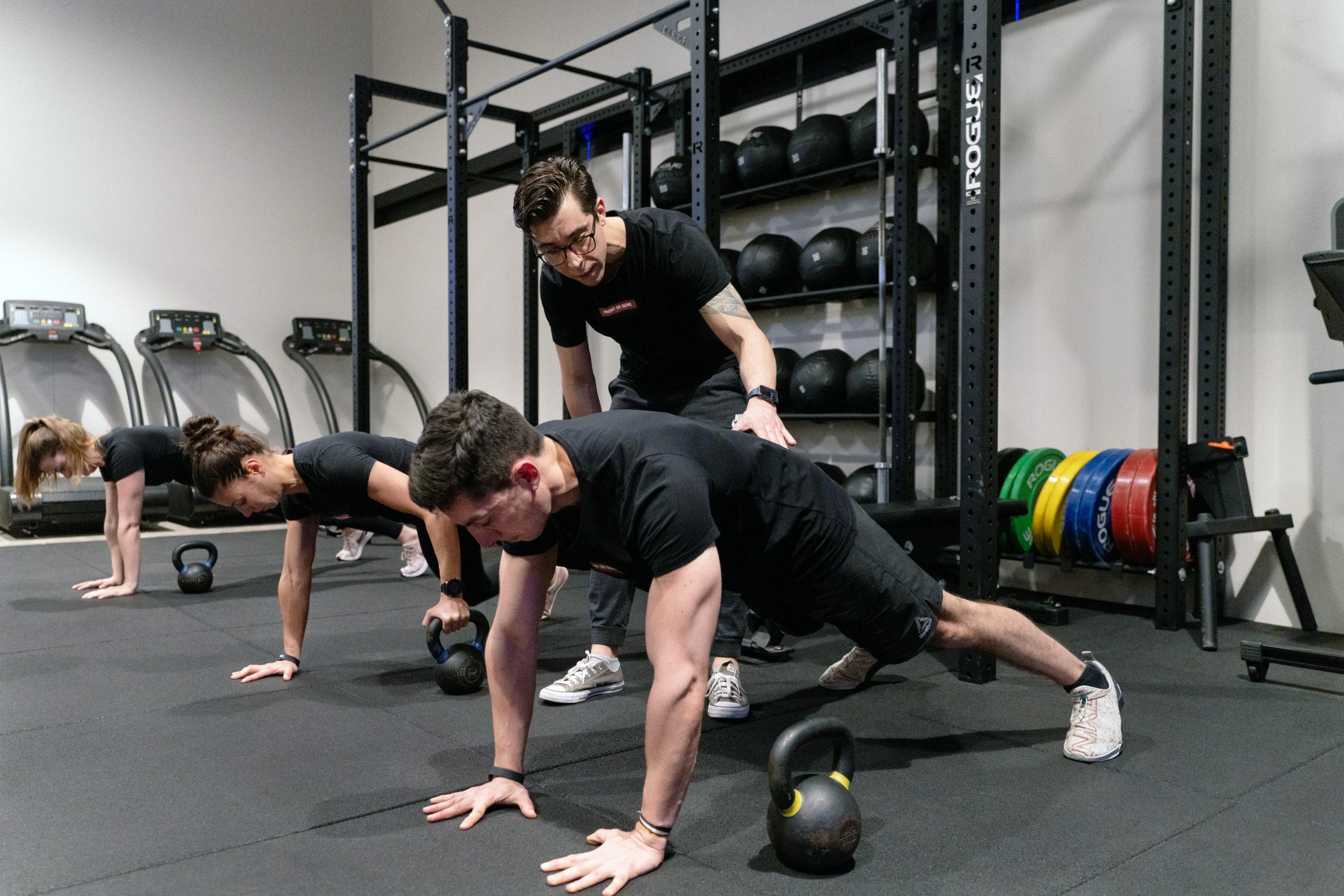 Your training
Your quality of life, your physical form, your physical appearance and your level of stress, are all direct consequences of your sedentarity.
Front de Seine proposes a personal action plan to transform your physical condition and your life.
Our promise of a personalised training programme is delivered by our consultants and coaches working with small groups.
Your body is unique. So is your training.
En savoir plus
Even before you sign up, we give you help and guidance for your training free of charge
You will enjoy a first appointment with one of our sports consultants who will conceive with you your training plan, according to your objectives, whatever your current condition, your availability and your budget.
So that you can be sure of making the best of yourself by training at Front de Seine.
En savoir plus