Muscular development first
To improve your general form, it is first and foremost necessary to develop your muscular and cardio-vascular capital.
Front de Seine's Open Gym aims to do just that on both fronts.
We'll take you in hand right from the beginning and guide you through a personalised training programme.
Open Gym is available at all hours, and therefore adapts to everyone's personal timetable.
All types of strength training
are available at Front de Seine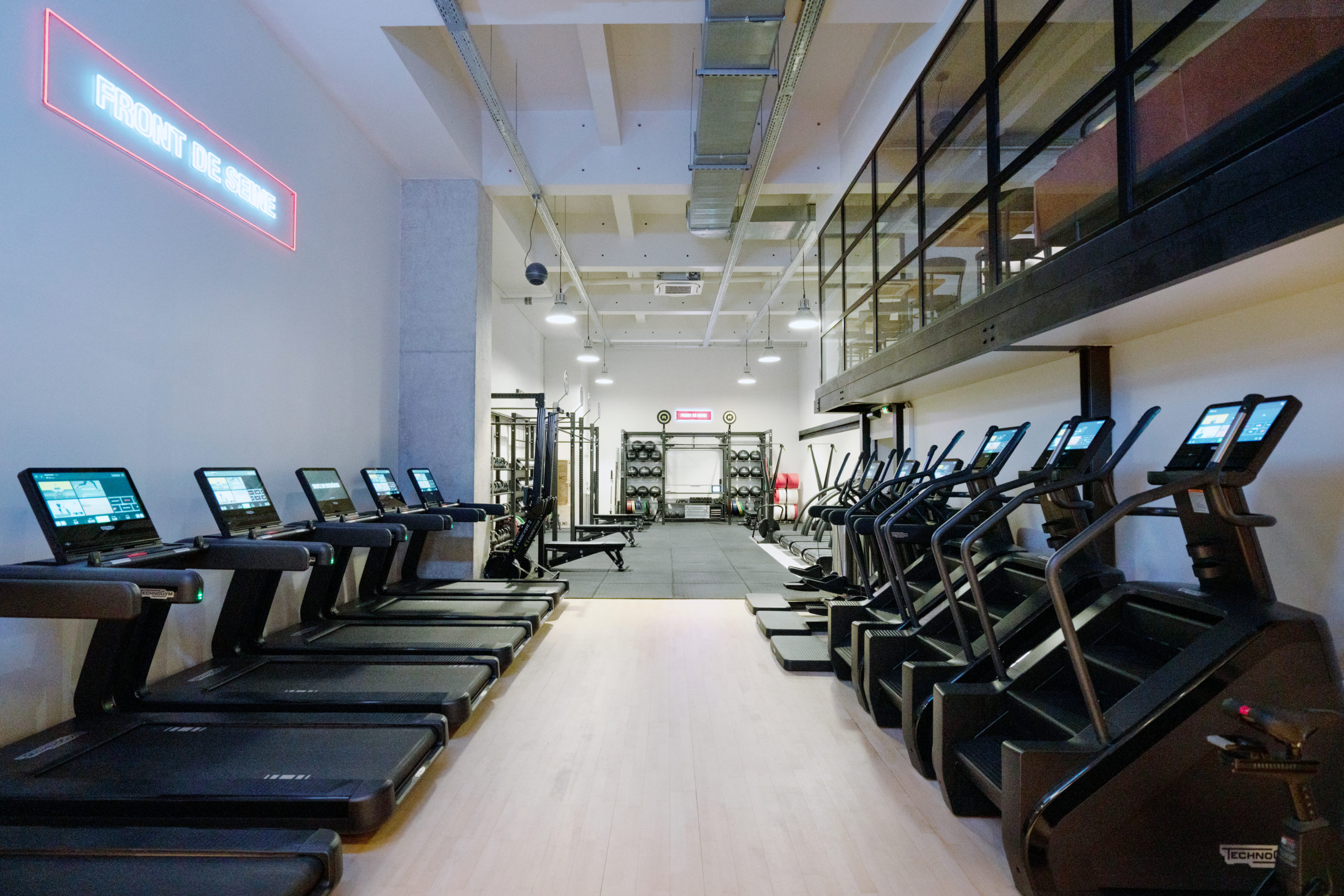 We have a 2 000 sq ft training area devoted to cardio-strength training, fully equipped with World leader Technogym's ARTIS range.
Open 6.45am to 11.30pm, non-stop.
Specialised coaches always present to supervise, advise and support you in your training.
During your first three Sports Explorer appointents the right exercises for you will be defined with a specialised coach.
Your Favourite Guest status gives you permanent access to the area
Open Gym's 5 training methods
Specialised material selected for you.
Impeccable facilities.
Concrete results.
---
Automative machines programmed to give you a gradual improvement in form.
Weight-training area, equipped with bars and weights, to help to achieve the physical transformation you are looking for.
Cardio training area for warm-up and to improve your physical condition, gain in energy and stamina, with or without impact.
Semi-automative machines. It's the start of functional training. Ideal for the over-40s looking to improve muscle-tone.
Front de Seine's Cross Training area. In terms of technique and intensity this is the most demanding of training methods.
AUDIT 360°
Diagnosis, orientation and personalized bodybuilding routine.
AUDIT 360 ° is a comprehensive management of your training to obtain a complete assessment of your current physical condition.
During the 360 ° AUDIT, your coach creates your in-depth quarterly action plan with you. This complete check-up is the best solution to get a workout routine.
WORKSHOP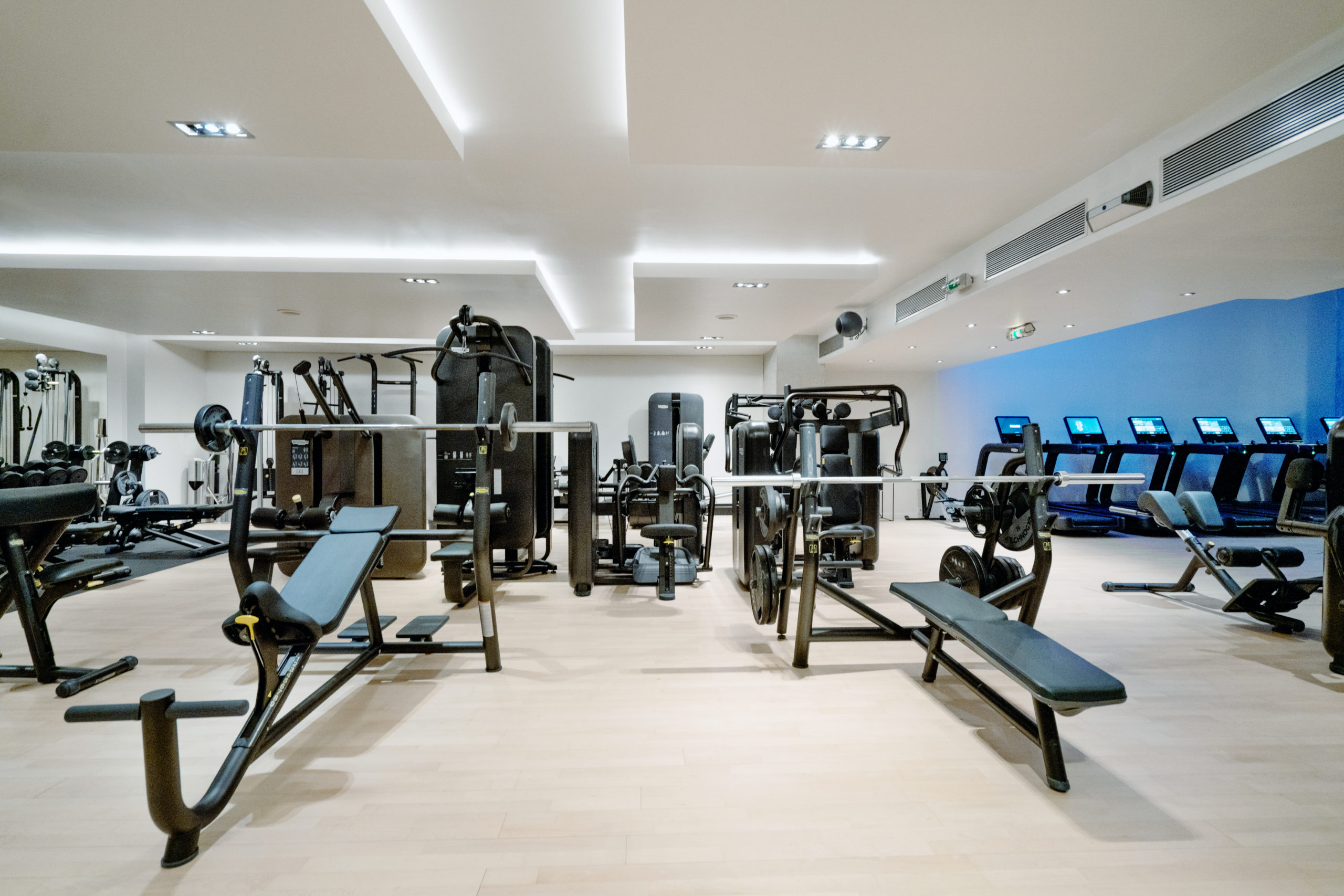 Live coaching on a workout routine proposed by the coach.
WORKSHOP are three levels of coaching around a personalized workout routine proposed by the coach to teach you how to use the open gym in a small group of 4 participants.
- WORKSHOP # 1: BASIC
For those who are new to bodybuilding. And those who think it's not for them. Level of practice: beginner.
- WORKSHOP # 2: INTERMEDIATE
For further. For those who are already used to it. To vary and discover new exercises around simple routines.
- WORKSHOP # 3: ADVANCED
For those who are more comfortable. Who already have experience in working out. Around more complex routines. To vary.
Whatever the level, the routine proposed by the coach is adapted to your physical condition to make you independent and efficient in the Open Gym.
4 WORKSHOPs are included when you register. Then, to facilitate the renewal of your routine, a WORKSHOP unit is automatically credited to you every month.