One coach.
Ten participants.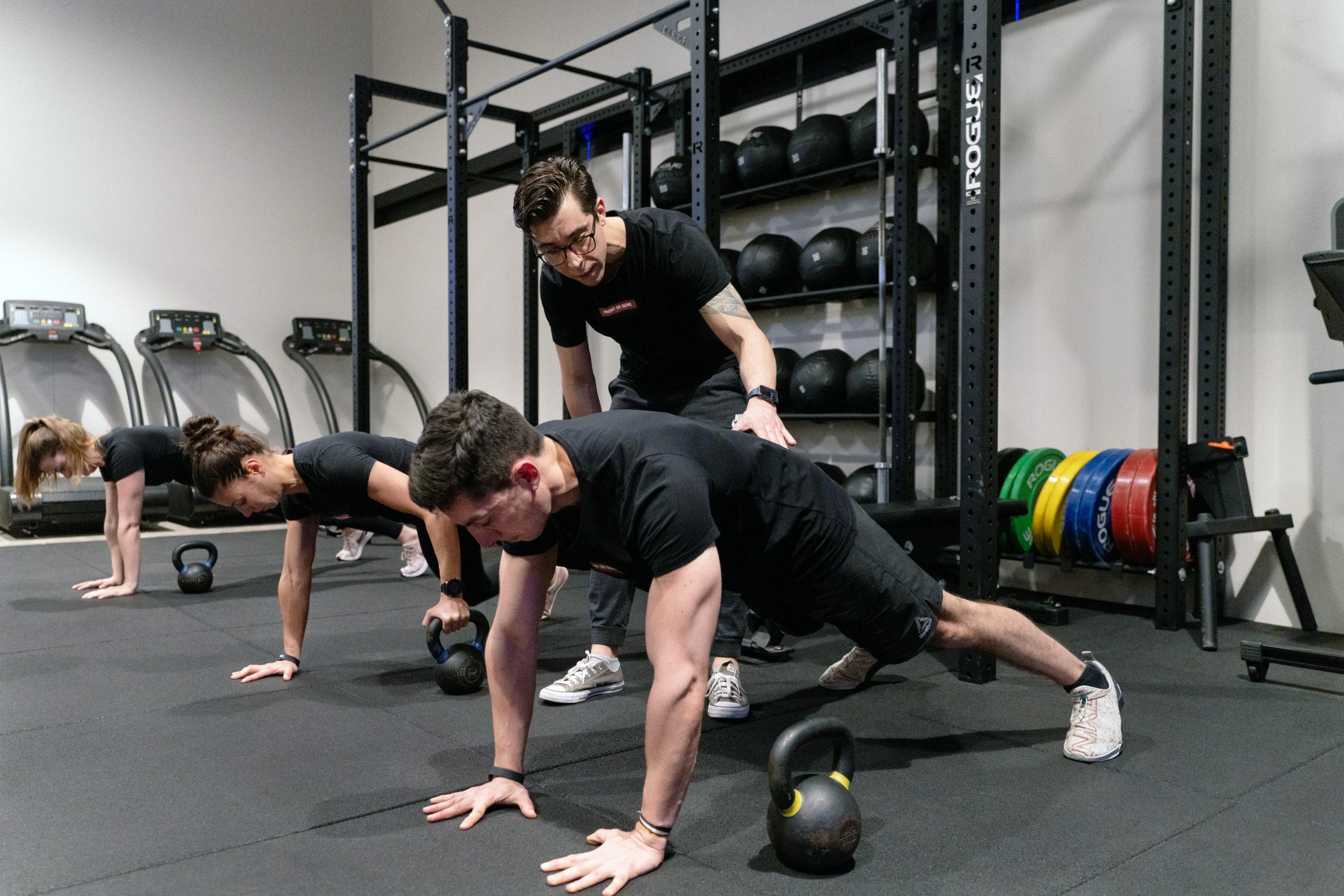 Team Training are training sessions of small groups of ten participants maximum. They are Front de Seine's speciality.
No need anymore to arrive 30 minutes before the session to be sure of a place. No need anymore to push your way to the front to see the trainer. No more packed sessions with the coach up on stage.
Reserve your place in one of our small groups for Team Training, and enjoy a more relaxed atmosphere for your sessions.
You'll gain in motivation, and gain in results.
A closer coach.
Exceptional results.

The advantage of training in small groups is closer supervision by the coach and you will find greater motivation.
With one or two Team Training sessions and one or two Open Gym sessions per week, quick results are guarenteed.
We have all the best material : market leaders Rogue, BodyBike and TRX, plus Polar tracking devices to enhance the experience.
All your training sessions are recorded, you can follow your heart beat count on the screen at all times, and with this data you can analyse your progress with the coach.
6 training programmes.
13 Team Trainings.
With 13 Team Trainings and more than 160 sessions per week, you will find what you need at Front de Seine.
Your sports consultant and your sports coach will help you find the right programme for you, which corresponds to your goals, your physical form and your preferences.